Save 20% on Signed "Finding Family"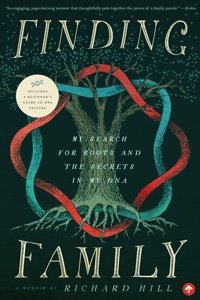 Finding Family: My Search for Roots and the Secrets in My DNA
"Finding Family" is the pioneering book that opened the doors for adoptees to identify birth parents through DNA testing.
It has been praised by both professional book reviewers and readers of every kind.
The regular price is $25 and includes shipping to U.S. addresses only. Order from this private page and pay only $20.
If you have any questions about your order--or you wish to buy more than a single copy--contact me by email.
Thank you!
Richard Hill