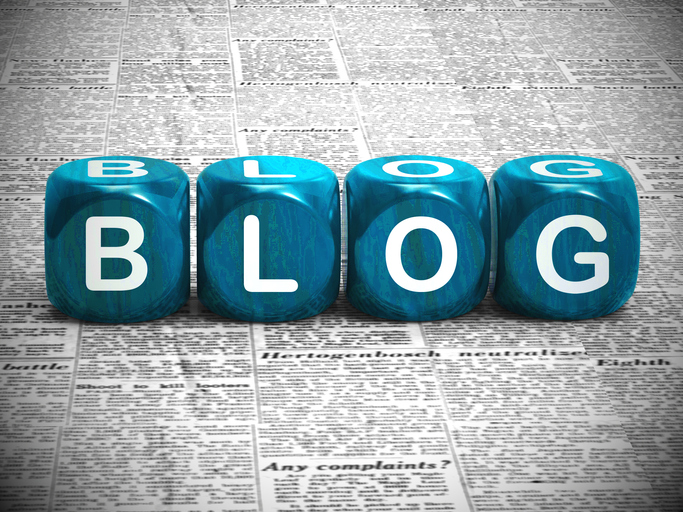 DNA Bloggers
Once you understand the fundamentals of DNA testing, DNA bloggers can provide useful tips and help you keep up with new developments.
Here are some highly active and respected DNA bloggers with links to blog post examples for each.
Roberta Estes
Roberta Estes is the world's most prolific writer on DNA testing. Her lengthy blog posts have easy-to-follow details on a wide variety of DNA topics. Some examples:

AutoKinship at GEDmatch by Genetic Affairs
DNA Painter Instructions and Resources
Family Tree DNA's New Big Y Block Tree
Understanding the X Chromosome
DNA File Upload-Download and Transfer Instructions

A Deep Dive Into the Shared cM Project
Y DNA Resources and Repository

Triangulation Resources In One Place
Haplogroup Matching: What It Does (and Doesn't) Mean

Diahan Southard

Diahan Southard regularly creates educational blog posts on DNA testing subjects. Some examples:

DNA Ethnicity Results Connect Us, Not Divide Us

Find Living Relatives | Google Your DNA Matches
DNA Testing for Asian Ancestry
Finding Matches Outside the US
How "Timber" Filters Our DNA Matches at Ancestry
Kitty Cooper

Kitty Cooper posts about a wide range of DNA topics in her blog. Some examples:

Ancestry's new DNA feature: ThruLines 

New AncestryDNA Match Features Explained

A Really Basic Approach to Using GEDmatch
Interesting New DNA Features at Ancestry

Jim Bartlett
Jim Bartlett focuses on the use of DNA segments in genealogy. Some examples:

Are Overlapping DNA Segments Triangulated?

Two Tricks for Finding Common Ancestors
Debbie Parker Wayne
Debbie Parker Wayne blogs about advanced DNA topics and includes extensive references. Some examples:

Copying atDNA Data from One Testing Company to Another - Updated (2021) Process
DNA Painter's Shared cM Tool — Ranges, Probabilities, and Histograms
DNA Analysis: Random is Most Important Factor
AncestryDNA Genetic Communities

Judy G. Russell
Judy G. Russell is the recognized expert on legal issues and genealogy. Some of her posts get into DNA testing. Some examples:

Tree Charts for All on DNA Painter
Your New Ethnicity Estimate is Still an ESTIMATE
Finding Family with Mitochondrial DNA: An Example
Leah Larkin
Leah Larkin, the DNA Geek, mixes science and genealogy in her blog. Some examples:

Working with WATO: Centimorgan Adjustments
DNA Basics: DNA Is Not Just for Genealogy

Legacy Tree Genealogists
Legacy Tree Genealogists has a team of professional genealogists. They also have a blog that includes posts by DNA bloggers. Some examples:
DNA to the Rescue! Solving an Irish Genealogy "Brick Wall"

Better Living Through Statistics: What Are The Odds?

13 Secrets to Getting Replies from DNA Cousin Matches
The Biology Behind Genetic Genealogy
Blogs by DNA Testing Companies
The major DNA testing companies also have blogs. Besides being the first place to learn about new features in your accounts, they often include tips and interesting DNA success stories. From any of the following links just scroll to the bottom of the page and click the Blog link.
Great Posts from Less Frequent DNA Bloggers
Many other bloggers who don't post as frequently on DNA topics have shared some very helpful information on genetic genealogy. Check out these examples:
The Shared cM Project Tool on DNA Painter

Clustering Tools for DNA Matches
How DNA Testing Helps Genealogy Research
Should We Celebrate Genetic Ethnicity?

Getting the most from your new Big Y-700 results
Native American DNA Is Just Not That Into You
5 Things You Need to Know About DNA Testing for Genealogy
Review of African AncestryDNA Test
AutoSegment Analysis at Genetic Affairs
What sets mitoYDNA apart from other DNA Databases?
Genetic Clusters and DNAgedcom

How to group Surname Project members
An Example of Chromosome Mapping with DNA Painter

X-DNA Inheritance Charts
Reconstructing DNA from one parent with HAPI

DNA Painter Dimensions: a new way to showcase your ancestral line
Understanding Cluster Matrices

DNA Testing Dispels a Genealogical Myth
Exploring AutoClusters

How to Assign Relationships to Ancestry DNA Matches
Celebrating a Former DNA Blogger
CeCe Moore
I learned so much from CeCe Moore through her blog, presentations, correspondence, and many one-on-one conversations. After doing a video about my success story, she spent years helping adoptees find birth families.
She founded the DNA Detectives Facebook group and served with me on the Advisory Board of DNA Quest.
Now she is the leader in the field of Investigative Genetic Genealogy, using the methods she pioneered for adoptees to identify the perpetrators of unsolved crimes.
This article about CeCe and her work appeared in The New Yorker.