The Finding Family Book

by Adoptee/Author Richard Hill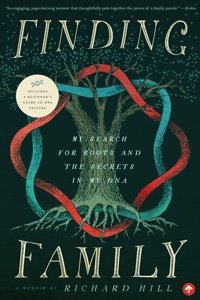 The award winning Finding Family book tells the story of my decades-long search for biological family and my innovative use of genetic genealogy DNA tests to identify my birth father.
Whether you're searching for your own roots or just craving a darn good read, the Finding Family book is a story you will likely devour in one sitting...and wholeheartedly recommend to others.
Experts Discuss the Finding Family Book

This is just a sample of the praise for the book Finding Family: My Search for Roots and the Secrets in My DNA.
An engaging, page-turning memoir that thoughtfully puts together the pieces of a family puzzle.--Kirkus Reviews
Impressively informative, exceptionally well written, an inherently fascinating and compelling read from beginning to end, "Finding Family: My Search for Roots and the Secrets in My DNA" is an extraordinary account.--Midwest Book Reviews
Richard's story reads like a good mystery novel. He is methodical, creative, determined and unexpectedly funny. I couldn't put the book down.--CeCe Moore, Genetic Genealogy Expert and TV Personality

"Finding Family" tells a gripping, inspirational story, but it also does more: It provides a genuinely useful self-help guide for adopted people, genealogists and anyone else who wants to explore their personal history.--Adam Pertman, former Executive Director, Evan B. Donaldson Adoption Institute and author of Adoption Nation.
A fascinating new page-turner. I was completely unable to put it down. I highly recommend this book to anyone interested in genealogy, family secrets, genetic genealogy, or mystery in general. The book is a complete and entertaining saga from A to Z.--Blaine Bettinger, Blogger, The Genetic Genealogist
"Finding Family" is an extraordinarily well-written account of one man's journey to find the truth...a fascinating look at the challenges many adoptees face in finding the truth of their heritage...It's definitely worth reading.--Kim Phagan-Hansel, Adoption Today
This book is what we used to refer to as a barn-burner! Gets ahold of you and just won't let you go!...a wonderfully executed masterpiece. Whether you are interested in genetic genealogy, adoption searches or just like a good heart-warming mystery, you'll love this book!--Roberta Estes, Blogger, DNAeXplained
Simply put, I loved this book. I felt myself identifying with Richard at every turn of his journey...Richard does a wonderful job of describing the process of DNA in layman's terms. After reading this book, I feel more comfortable sending my DNA for analysis and some hope in finding answers one day.--Lynn Grubb, Blogger, Lost Daughters
Combining conventional genealogy, DNA analysis, and good old-fashioned gumshoe detective work, Richard has weaved his personal story into a thrilling saga that should serve as a roadmap for anyone seeking the "who" and "why" of an adoptee's birth.--Bennett Greenspan, Founder, Family Tree DNA
I found myself captivated with the story of this man. I did not get up again until I had finished it cover to cover. It's that kind of book. I happily recommend it to anyone preparing for a search or just wanting to read a good story. The search tips that are found make it worth its weight in gold.--Claudia Corrigan DArcy, Blogger, Musings of The Lame
The Finding Family book should be required reading for anyone about to embark on an adoptee quest in finding their birth family...some of the most fascinating non-fiction you will ever read.--Katherine Hope Borges, Director, International Society of Genetic Genealogy
You don't have to be an adoptee to enjoy reading this fascinating story...This is a very personal book. It's sad, funny, and heart warming. It is also an excellent introduction into understanding the basics of DNA research.--Bobbi Schirado, Michigana Magazine
Hill's memoir is well-written, easy to read, a can't-put-down tale. It's more than that, though, as Hill reveals himself in the process of discovering his roots. It's a warm story of a man who finds family as well as roots.--Jane Edwards, Blogger, [Birth Mother,] First Mother Forum
This book is a must-read for any adoptee, and for anyone working on their genealogy. The sheer joy of seeing someone's hard work pay off so successfully brings a big smile.--Emily Aulicino, Blogger, DNA - Genealem's Genetic Genealogy
Richard Hill spent his career working in the sciences and in marketing, but hearing about his decades-long search for family you get the sense he would have made a great detective.--Scott Hadly, Content Editor, 23andMe, Inc.
"There are many fiction author's who could learn a thing or two from Hill's writing."--Leland Meitzler, GenealogyBlog
Regardless of whether you are adopted or not, this is a very personal journey of one man's discovery of his biological roots which has a happy ending! It was a long journey, over several decades, and yet Mr. Hill doesn't weigh the story down with too much nitty-gritty. There is just enough detail about his research methodology that it both inspires and informs us.--Diane L. Richard, Family Chronicle Magazine
Also Loved by Readers at Amazon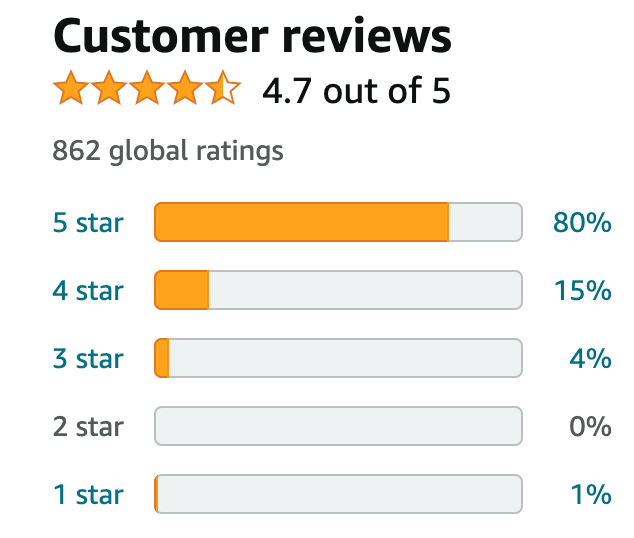 More than 800 readers at Amazon have taken the time to rate or review Finding Family. 
Get Your Author-Signed Copy of "Finding Family"
The Finding Family book is available in print, Kindle and audiobook formats at Amazon. You can also order it from your local bookseller. Even better, you can order a signed copy directly from me.