Learn About DNA Testing for Genealogy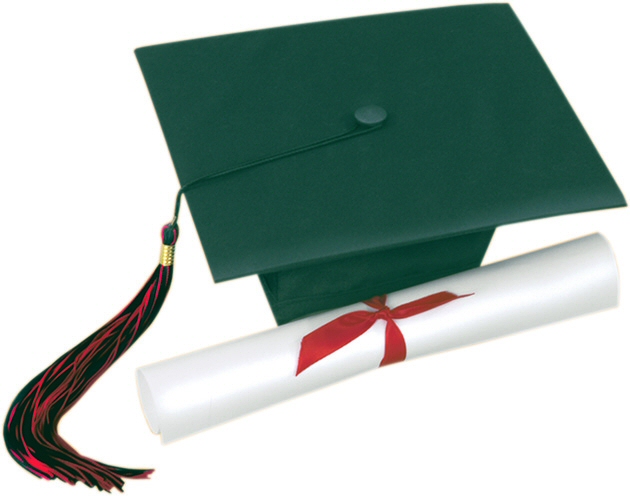 There are many ways to learn about DNA. But I'm not talking about the science of genetics. I'm talking about DNA testing for genealogy, also known as genetic genealogy.
This involves several direct-to-consumer DNA tests that you can do in the privacy of your home. No doctor's referral or in-person lab visit is required. And no formal education in genetics is necessary either.
Let's review the many places where you can get this type of education.
Genealogy Conferences and Meetings

Every major genealogy conference includes a track on DNA testing. And some, like RootsTech, have gone virtual. You can register and watch multiple presentations from home. A few presentations are shown live, but most are recorded and can be watched at your convenience.
Other major conferences include the National Genealogical Society and the Southern California Genealogical Society. Some years their conferences are virtual and other years they are in-person events. Conference registration requires payment of a fee. Click the links to learn more.
These major conferences only happen once a year.
Throughout the year, many local genealogy groups and libraries also sponsor speakers on DNA testing topics. The rise in virtual meetings has allowed even the smallest groups to schedule speakers from anywhere.
See my page on DNA Presentations to learn more.
Online Webinars

The quickest and most efficient way to learn about DNA testing is through Legacy Family Tree Webinars. They have over 1,600 prerecorded webinars with more than 200 of them on DNA testing topics.
New live webinars are free, and a webinar membership is a bargain. For just $49.95/year you get on-demand access to the entire video archive, plus access to all the instructors' handouts. 
Watch on your computer or a mobile device. I can't think of a better way to learn about DNA testing on your own schedule.
Courses on DNA Testing

If you are willing to spend a few hundred dollars to learn about DNA testing, there are some comprehensive courses available at certain times.
Family Tree Magazine offers their DNA Academy and Diahan Southard offers a DNA Skills Workshop. Both are taught entirely online.
The Genealogical Research Institute of Pittsburgh (GRIP) offers in-person week-long genealogical courses on a college campus. Some DNA courses are available. Tuition is over $500 plus your travel and lodging expenses.
Books to Learn About DNA Testing

A far less expensive way to learn about DNA testing is through the right books. See my page on DNA Books for an extensive list of recommended books.

Blogs, Newsletters, Podcasts, and YouTube
While blogs, newsletters, and podcasts are not an efficient way to build a basic education in DNA testing, they can help the experienced genealogist keep up with new developments and gain insights from experts.
See my DNA Bloggers page for a list of my favorite DNA bloggers with links to a number of useful blog post examples.
The biggest newsletter in genealogy is Eastman's Online Genealogy Newsletter (EOGN). Dick Eastman will occasionally cover DNA topics. Use the newsletter's search feature to search for "DNA."
Cutoff Genes is a podcast that often gets into genetic genealogy topics.
You can find many YouTube videos on genetic genealogy by Family History Fanatics and Erik Mols.
DNA Testing Company Websites

While the testing company sites are primarily designed to promote their specific tests, some companies provide a wealth of educational information if you know where to look. Here are specific links to learn about DNA testing on some of the leading company websites:
Family Tree DNA is the only company to offer all the major test types. Whether you have tested with them or not, you can follow this link and scroll to the bottom of the page to reach their Blog. There you can read about new features, comprehensive white papers, and DNA success stories.
You can also link to their Learning Center with FAQs, a Glossary, a Beginner's Guide, a User Guide, and an Expert's Handbook. 
23andMe focuses more on health aspects of DNA testing. Anyone can use this link and scroll down the page to find various Learn More buttons.
At the very top of the 23andMe page click the icon with three horizontal bars in the upper left corner of the screen. Click LEARN to see such choices as Science and Research.
Finally, scroll all the way to the bottom of the page for a link to their Blog.
AncestryDNA is a test offered by Ancestry, the company with 27 billion genealogical records and 100 million family trees. If you are a genealogist, you may already have a subscription to this service.
From this link you can scroll to the bottom of the page to reach the Ancestry Blog. Also click DNA at the top and choose AncestryDNA Learning Hub or any of the other options.
MyHeritage DNA is another genealogical records service with a DNA test. Use this link and keep scrolling down the page. You will find several Learn More links, success stories, an FAQ section, and a link to their Blog.